Cytology Solution
Pioneering advances in cervical disease prevention and cytology lab technology.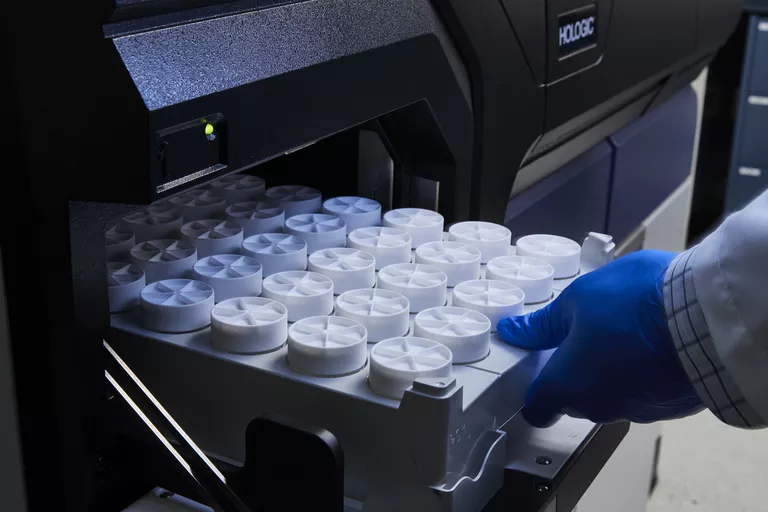 Setting a Standard
ThinPrep® is a worldwide standard for cervical sample collection. More than 1 billion ThinPrep vials have been used globally for cervical cancer screening.1 Just one patient sample is required for both cytology and molecular testing. We offer a comprehensive cytology solution, from sample collection to diagnosis, all within a complete suite of lab automation.
Improved Disease Detection
Our liquid-based cytology (LBC) test, the ThinPrep® Pap test, performs significantly better than conventional cytology in detecting diseases. Sensitivity and specificity are higher.2 
Improved Visualisation
Moving to LBC results is a significant improvement in sample visualisation. The percentage of poor cell quality samples is decreased and sensitivity for the diagnosis of high-grade lesions is improved.2
Multiple Results From One Sample
Our cervical health solution enables clinicians to integrate cytological and virological (including HPV) results without the need to duplicate sampling and medical visits. This delivers greater efficiencies and the possibility of earlier detection.
Advancing the Early Detection of Cervical Cancer
250+
peer-reviewed studies confirming ThinPrep performance3
up to 300
slides prepared in 12h with ThinPrep® 5000 Processor Autoloader4
45 min
process for rapid cell block preparation5
A Comprehensive Cytology Solution
The ThinPrep Pap test is just one of several offerings in the ThinPrep system. Our ThinPrep processors, imagers and review scopes help improve laboratory workflow and help cytotechnologists to identify abnormalities. In addition, we are committed to providing laboratories with innovative and effective cytology solutions for non-gynecological testing needs. Explore the products in our solution here.
Data based on Hologic sales numbers since launch in 2012 to 31Jan2020. File reference: AHPVtotalnumberJan2020 (Page 6 https://hologic.box.com/s/w5ccn2nza52n5010pr42ivy4ebfqbgxb) "smartCard-inline")
Ikenberg et al, Screening for cervical cancer precursors with p16/Ki-67 dual-stained cytology: results of the PALMS study. J Natl Cancer Inst; 2013; 105: 1550–1557
https://healthdxs.com/en View Published Data
ThinPrep 5000 Processor AutoLoader, User Manual AW-22290-002 Rev 003
Cellient Automated Cell Block System User Manual.  MAN-08346-002 Rev 002
ThinPrep® Pap Test PreservCyt Solution, Instructions for Use AW-22719-001 Rev 001
Genius Digital Diagnostics_CE Mark Press Release_FINAL_11.15.20
ThinPrep 5000 Processor User Manual, MAN-07493-002 Rev 003
ThinPrep Genesis Processor, User Manual MAN-08098-002 Rev 002
ThinPrep Integrated Imager, User Manual AW-22850-001 Rev 002
Compass Stainer, User Manual AW-23958-001 Rev 001
Related Portfolios & Solutions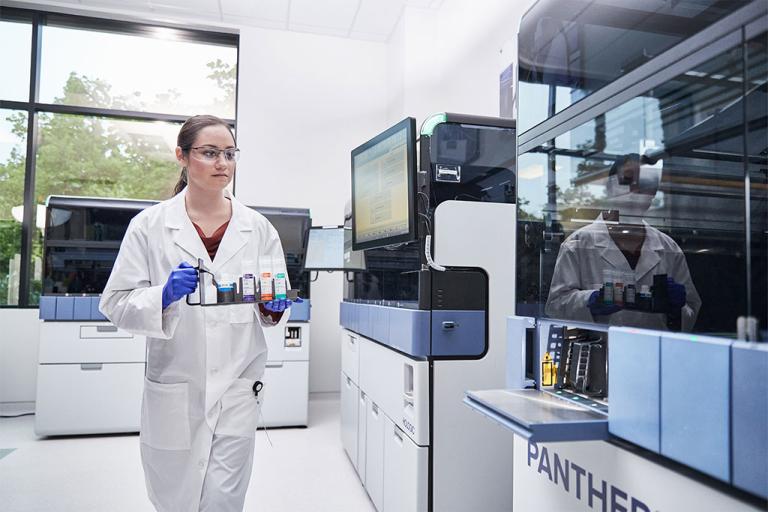 Portfolio
A scalable portfolio combining a broad, high performing assay menu with high throughput automation.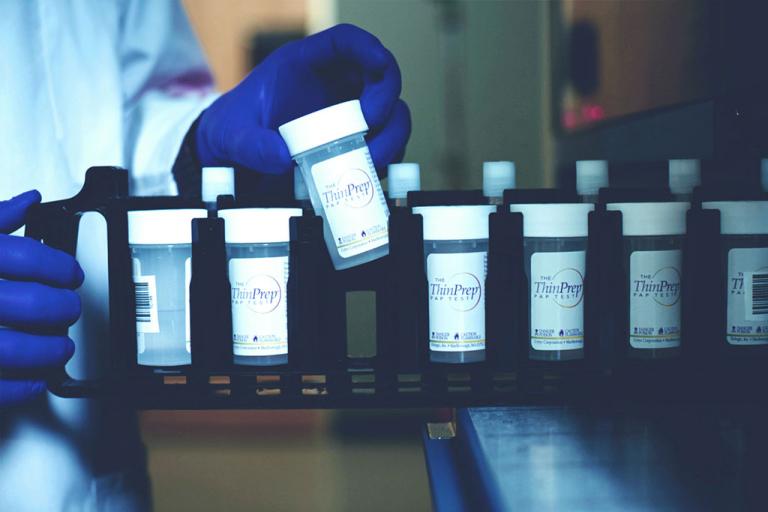 Portfolio
Global leaders in population screening, advancing the early detection of cervical cancer.
Hologic BV, DA Vincilaan 5, 1930 Zaventem, Belgium
Notified Body number wherever applicable