Horizon® DXA System
Make informed diagnosis and treatment decisions with confidence. Deliver the powerful care your patients need to keep life in motion.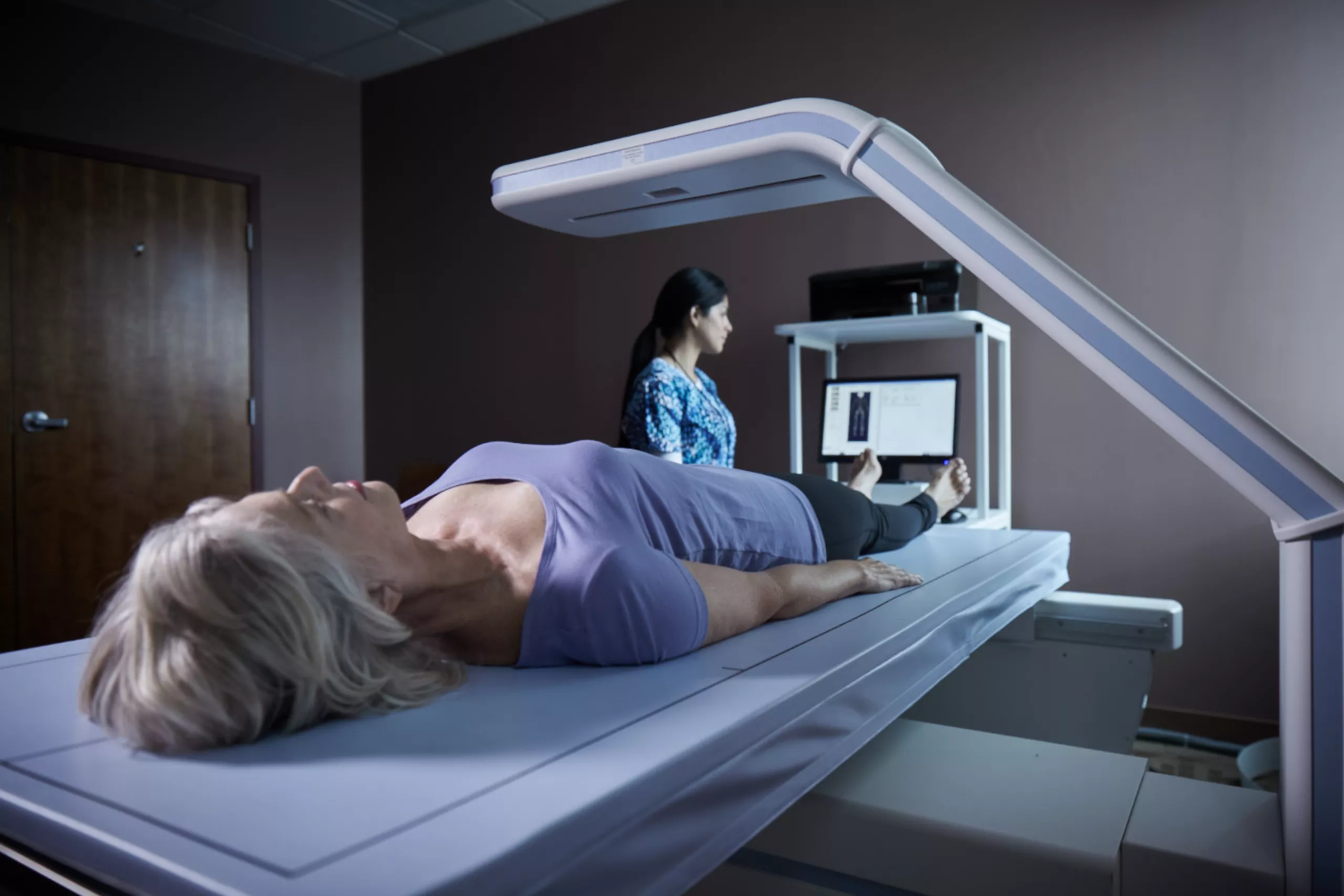 A DXA System That Does More
Hologic's Horizon DXA System generates the crisp, clear, high-resolution images you need to accurately assess bone density, fracture risk, body composition, and calcified plaque in the abdominal aorta. All during a single exam. It combines a wealth of advanced, proprietary technologies that work together to give you a precise picture of what's going on inside a patient's body. Regardless of size1 or medical condition.
Remarkable Images for a Richer Life
When your patients' health is in your hands, you want the highest quality images possible to accurately determine bone mineral density, pinpoint fractures, identify aortic calcifications, and measure body composition.
High Definition Technology
A new, multi-element detector array incorporates the same high-definition technology used in modern CT devices. It enables you to capture highly detailed images you can trust, even when imaging large, obese patients. With its versatile technology, you have the power to assess an expanded range of clinical conditions with speed and precision.
Easy to Use
The system is fast to learn and easy to use, with a graphical user interface that streamlines the exam process from start to finish. Plus, we've incorporated a wealth of innovative tools to improve workflow, accelerate productivity, and make it simple to communicate and collaborate with other clinicians no matter where they're located.
Improved Patient Experience
With this single, comprehensive platform, you can assess multiple chronic diseases in a single visit. Your patients experience comfort, fast exam times, and low X-ray dose examinations while you offer an expanded range of services.
Increase Patient Throughput
The detector array works in concert with a new high-capacity X-ray generator to increase heat-load capacity for longer life, with no cool-down time. Not only does this help increase patient throughput, it improves image quality. The system's remarkable, high-resolution images are designed to enrich lives, yours and your patients.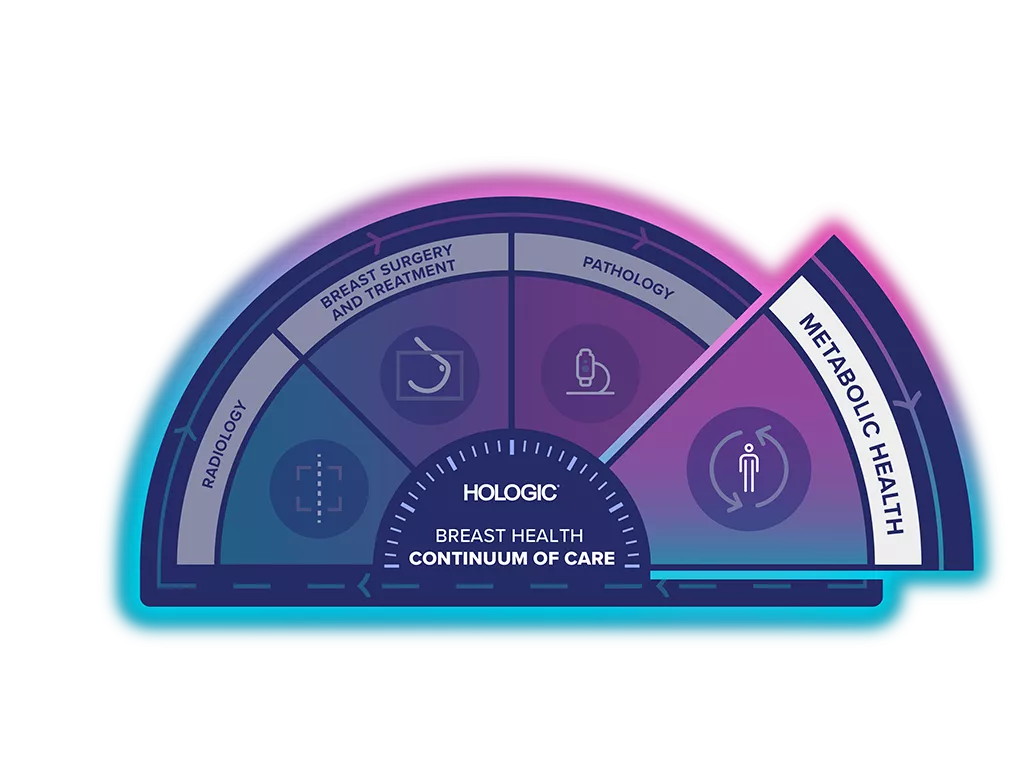 Unlock the Advantage of Time
The Breast Health Continuum of Care offers integrated solutions for clinical confidence, workflow efficiency and compassionate patient care. Giving more women more time in better health.

In addition to the other clinical applications, the Horizon DXA System is part of the Metabolic Health Solution.
Keeping Life in Motion
These facts speak volumes about the devastating effects of chronic disease. They also signal a growing demand for reliable screening, early detection, and personalised care aimed at helping people everywhere live longer, healthier lives.
After 50+
1 out of 3 women and 1 out 5 men will experience a fragility fracture2
17 million
people globally will die from cardiovascular disease this year3
39%
of adults have been defined as overweight or obese globally4
Visit Our Virtual Hospital
Browse our solutions in 3D in the virtual Skeletal Health Suite and Bone and Metabolic Health Room.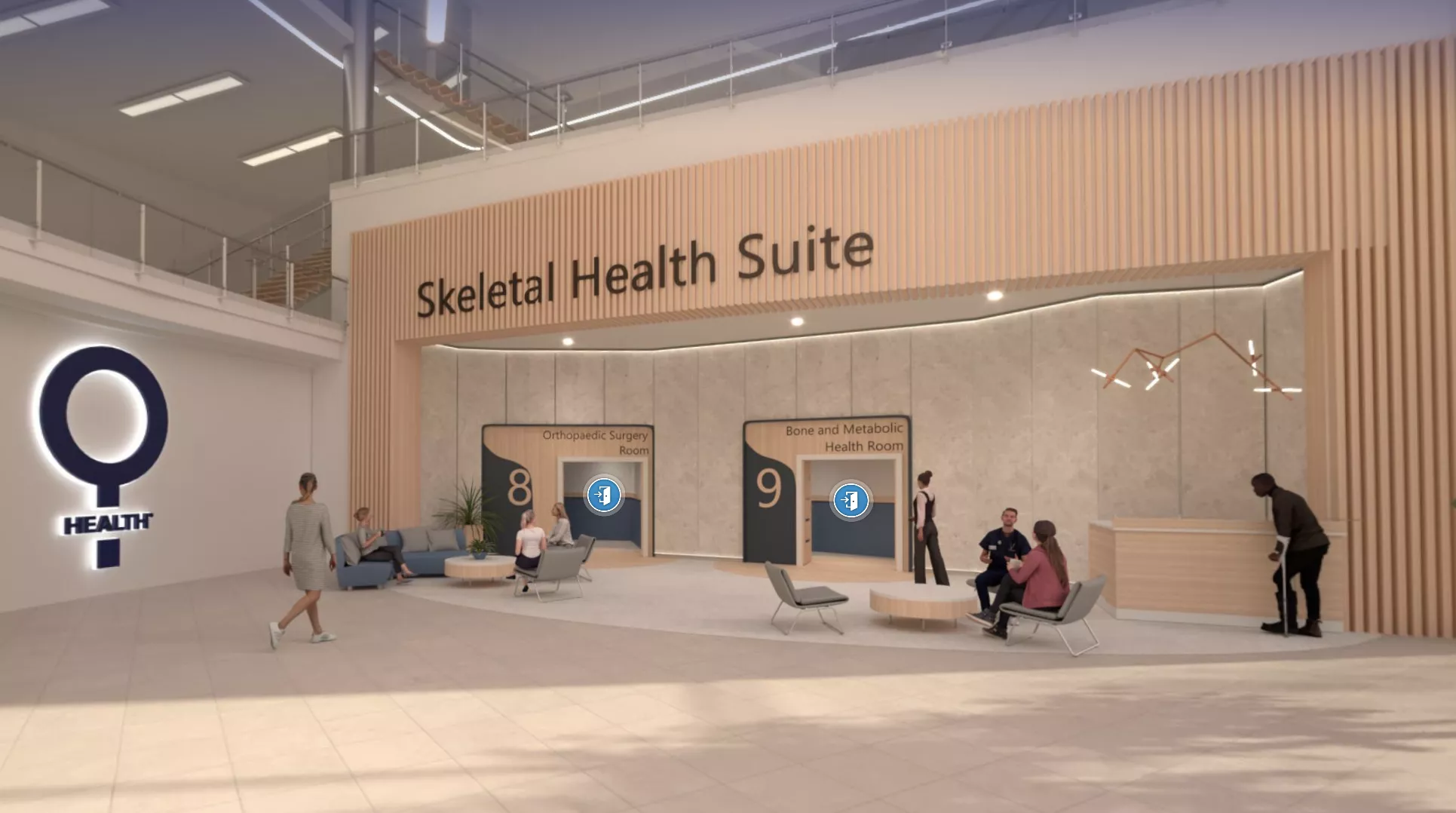 One Solution with Multiple Applications
Clinical Images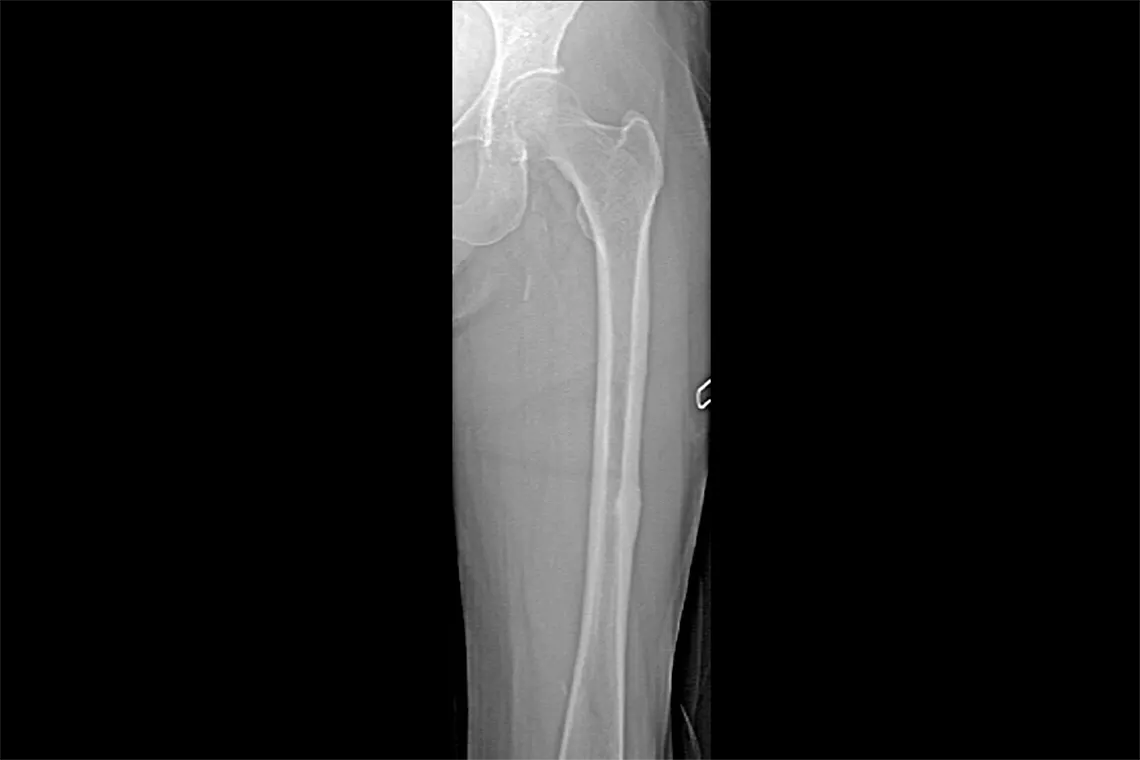 Single Energy Femur Scan — AFF assessment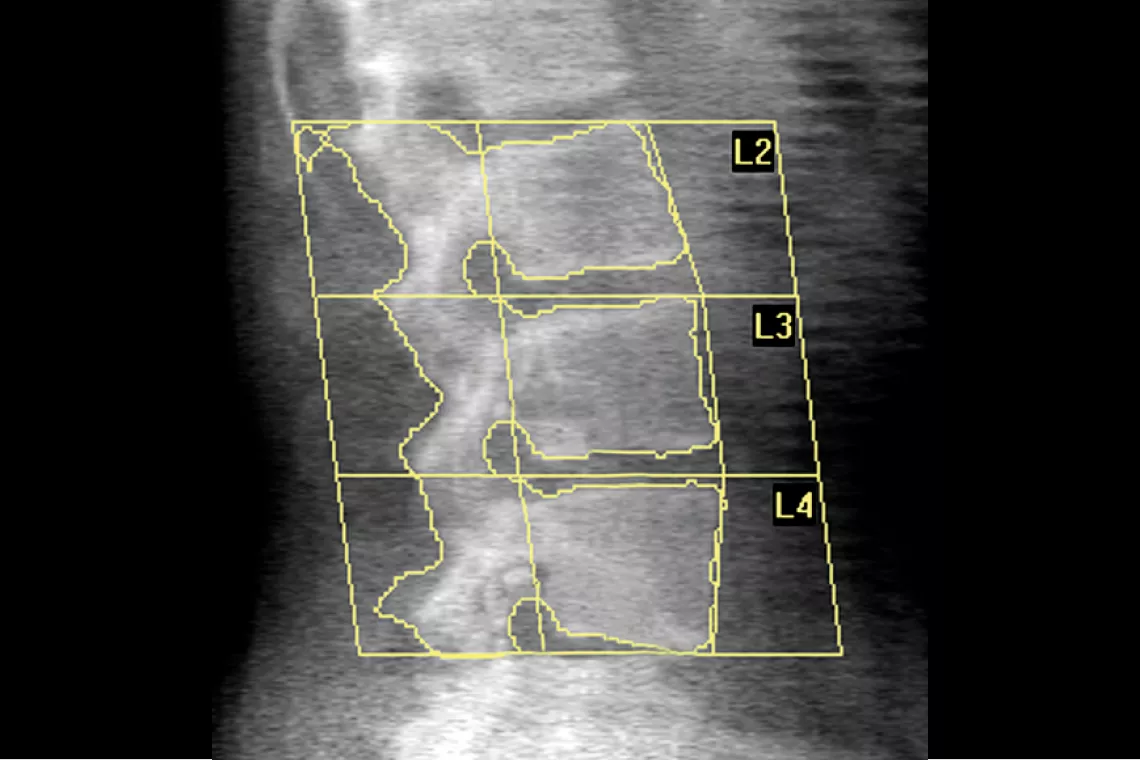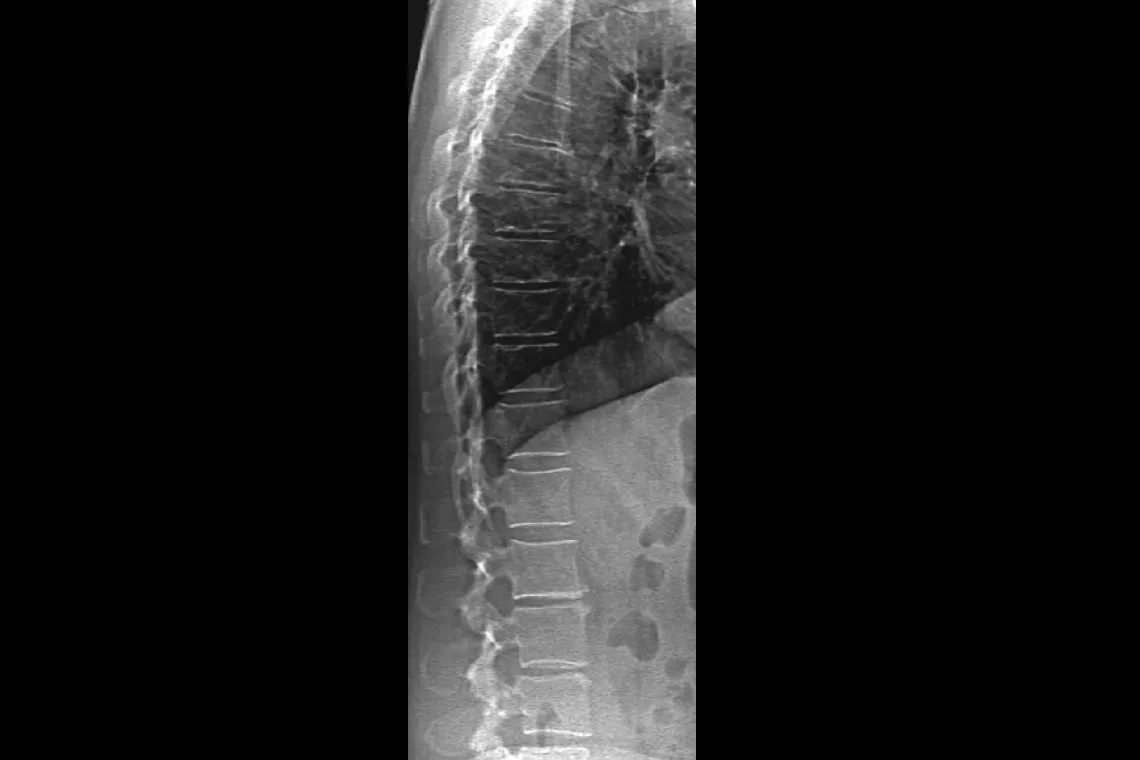 HD Instant Vertebral Assessment™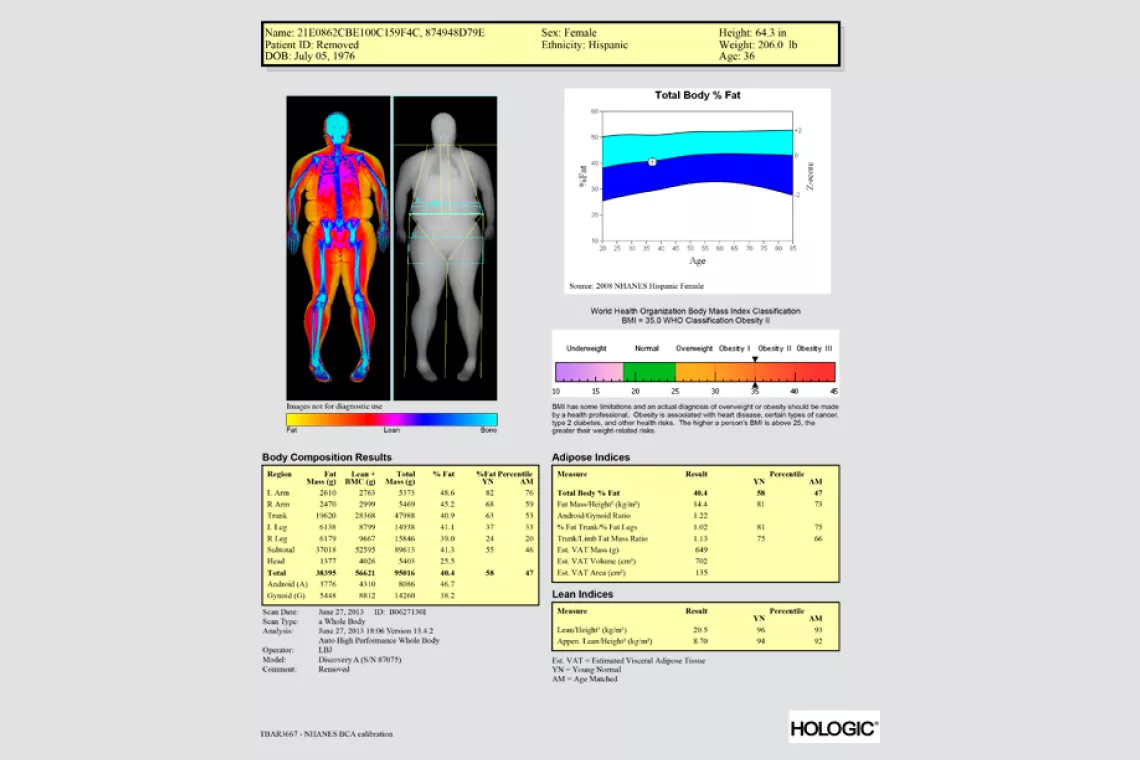 Advanced Body Composition® Assessment Report
A Comfortable Patient Experience
A quick 10 min appointment with scans covering both the hip and spine.
Patients will be lying on a comfortable padded table.
No injections, non-invasive and painless.
No preparation needed apart from wearing comfortable clothing without any metal clasps, buttons, or zippers.
Very low dose x-ray – equivalent to less than one day of background radiation or less than the dose you received on a cross country flight.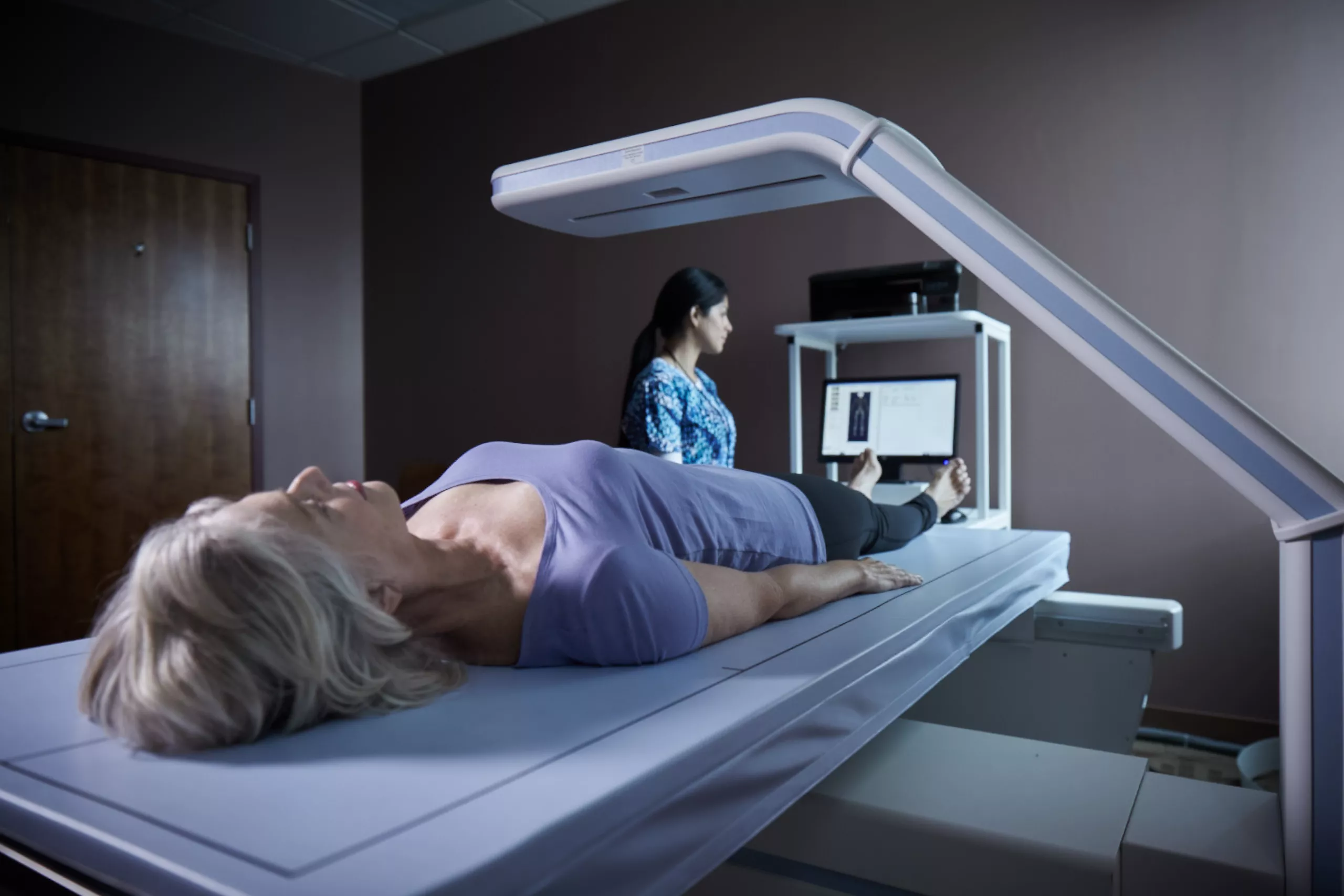 Horizon DXA produces radiographic quality images of the entire femur for assessment of potential atypical femur fractures.31 A quick, 15-second scan reveals cortical thickening of the bone, making it fast and easy to monitor the effects of bisphosphonate therapy over time.
Visualise calcified plaque in the abdominal aorta, which may be a significant indication of heart disease and stroke, two of the leading causes of death in men and women.
Assess fracture risk by combining an accurate measurement of bone density with high-resolution vertebral imaging. You can identify spine fractures with a low-dose, single-energy image in 10 seconds.
Improve accuracy and reduce post-exam analysis errors with precise, software-assisted placement of inter-vertebral disc spaces for graphic analysis.
Hologic's exclusive Dynamic Calibration System delivers pixel-by-pixel calibration through bone and tissue equivalents — for greater long-term precision.32
A new digital high-resolution ceramic detector array is paired with true fan-beam acquisition geometry to enable rapid, dual-energy bone density measurements in a single-sweep scan. OnePass eliminates beam overlap errors and image distortion found in rectilinear acquisition techniques — for superior image quality and data stability. Another Hologic exclusive.
An innovative graphic user interface simplifies patient set-up, scanning, image archiving, and data transfer in order to improve your workflow and patient satisfaction.
MXApro™ feature in the APEX™ operating software automatically grades vertebral deformity and communicates the data directly into the integrated Physician's Report Writer™ diagnostic feature. This means you can accelerate workflow with integrated, remote paperless interpretation and one-click reporting. You can also view and interpret images and information from anywhere on any device.
The IRIS™ Enterprise Connectivity Suite is the gateway for true paperless densitometry. Store images on your PACS and download demographics and exam information directly from your HIS to the scanner to reduce errors and costs. You can also send BMD and Instant Vertebral Assessment™ DICOM files to the Hologic Physicians Viewer™ program and PACS, and then transmit reports to your HIS/RIS and EMR via HL7. With our optional DB Sync™ software, you can even share data between scanners at different locations.
Reduce operator involvement by 25% with true automated patient positioning and scan acquisition. Express Exam™ software walks you through the process step by step.
Evidence. Insight. Collaboration.
Our education portal improves patient care through excellence in education, communication of clinical and scientific evidence, and partnerships with the healthcare community.
* FDA 510K clearance K023398, K041226, K042480, K130277 (AFF), K113356(VAT), K103265(Whole Body), K072847 (AAC), K060111 (AAC)
Patient weight up to 227kg (500 pounds), MAN-04871 Rev 014 (10/2021)

www.osteoporosis.foundation/facts-statistics/epidemiology-of-osteoporosis-and-fragility-fractures accessed Jan 3rd 2023.

www.who.int/news-room/fact-sheets/detail/ cardiovascular-diseases-(cvds) accessed Jan 3rd, 2023

www.who.int/news-room/fact-sheets/detail/obesity-and-overweight accessed Jan 3rd, 2023

Johnell O and Kanis JA (2006) An estimate of the worldwide prevalence and disability associated with osteoporotic fractures. Osteoporos Int 17:1726.

www.osteoporosis.foundation/facts-statistics/epidemiology-of-osteoporosis-and-fragility-fractures accessed Jan 3rd, 2023.

Keene, G.S., M.J. Parker, and G.A. Pryor, Mortality and morbidity after hip fractures. BMJ, 1993. 307(6914): p. 1248-50

Borgström F, Karlsson L, Ortsäter G, et al. International Osteoporosis Foundation. Fragility fractures in Europe: burden, management and opportunities. Arch Osteoporos. 2020 Apr 19;15(1):59. doi: 10.1007/s11657-020-0706-y. 

https://www.osteoporosis.foundation/facts-statistics/epidemiology-of-osteoporosis-and-fragility-fractures - accessed Jan 3rd, 2023

NIH, NHLBI Obesity Education Initiative. Clinical Guidelines on the Identification, Evaluation, and Treatment of Overweight and Obesity in Adults. / Kelly TL, Wilson KE, Heymsfield SB (2009) Dual energy X-Ray absorptiometry body composition reference values from NHANES.

Cruz-Jentoft A.J., Baeyens J.P., Bauer J.M. et al. Sarcopenia: European consensus on definition and diagnosis: Report of the European Working Group on Sarcopenia in Older People, Age and Ageing, Volume 39, Issue 4, July 2010, Pages 412–42

Marques A. & Queiros C. Frailty, Sarcopenia and Falls. In: Hertz, K., Santy-Tomlinson, J. (eds) Fragility Fracture Nursing. Perspectives in Nursing Management and Care for Older Adults. Springer, Cham. https://doi.org/10.1007/978-3-319-76681-2_2

Baumgarner R.N., Koehler K.M., Romero L. et al. Epidemiology of Sarcopenia among elderly in New Mexico. Am J 1998;147: 755-63

Baumgarner R.N. Body Composition in Healthy aging ANN N Y Acad Sci 2000:904:437-48

Hadji P, Aapro MS, Body JJ, et al. Management of Aromatase Inhibitor-Associated Bone Loss (AIBL) in postmenopausal women with hormone sensitive breast cancer: Joint position statement of the IOF, CABS, ECTS, IEG, ESCEO IMS, and SIOG. J Bone Oncol. 2017 Mar 23;7:1-12. doi: 10.1016/j.jbo.2017.03.001. 

Eastell R, Adams JE, Coleman RE, et al. Effect of anastrozole on bone mineral density: 5-year results from the anastrozole, tamoxifen, alone or in combination trial 18233230. J Clin Oncol. 2008 Mar 1;26(7):1051-7. doi: 10.1200/JCO.2007.11.0726. 

Iyengar NM, Arthur R, Manson JE, et al. Association of Body Fat and Risk of Breast Cancer in Postmenopausal Women With Normal Body Mass Index: A Secondary Analysis of a Randomized Clinical Trial and Observational Study. JAMA Oncol. 2019 Feb 1;5(2):155-163. doi: 10.1001/jamaoncol.2018.5327. 

Ballard-Barbash R, Schatzkin A, Carter CL, et al. Body fat distribution and breast cancer in the Framingham Study. J Natl Cancer Inst. 1990 Feb 21;82(4):286-90. doi: 10.1093/jnci/82.4.286. 

E V Bandera, E M Johnl. Obesity, Body Composition, and Breast Cancer: An Evolving Science JAMA Oncol. 2018 Jun 1;4(6):804-805. doi: 10.1001/jamaoncol.2018.0125

Freedman RJ, Aziz N, Albanes D, et al. Weight and body composition changes during and after adjuvant chemotherapy in women with breast cancer. J Clin Endocrinol Metab. 2004 May;89(5):2248-53. doi: 10.1210/jc.2003-031874. 

Battisti S, Guida FM, Coppa F, et al. Modification of abdominal fat distribution after aromatase inhibitor therapy in breast cancer patients visualized using 3-D computed tomography volumetry. Clin Breast Cancer. 2014 Oct;14(5):365-70. doi: 10.1016/j.clbc.2014.02.003. Epub 2014 Mar 6. 

https://www.europadonna.org/breast-cancer/#:~:text=1%20in%2011%20women%20in,younger%20than%2050%20years%20old* accessed 13 Feb 2023

https://www.worldosteoporosisday.org/about-osteoporosis accessed 13 Feb 2023

Kolb R, Zhang W. Obesity and Breast Cancer: A Case of Inflamed Adipose Tissue. Cancers (Basel). 2020 Jun 25;12(6):1686. doi: 10.3390/cancers12061686. PMID: 32630445; PMCID: PMC7352736.

Han J., Harrison L., Patzelt L., et al. Imaging modalities for diagnosis and monitoring of cancer cachexia. EJNMMI Res. 2021 Sep 23;11(1):94. doi: 10.1186/s13550-021-00834-2. PMID: 34557972; PMCID: PMC8460705.

Bailey DA, McKay HA, Mirwald RL, et al. A six-year longitudinal study of the relationship of physical activity to bone mineral accrual in growing children: the university of Saskatchewan bone mineral accrual study. J Bone Miner Res. 1999 Oct;14(10):1672-9. doi: 10.1359/jbmr.1999.14.10.1672. 

Matkovic Timing of peak bone mass in Caucasian females and its implication or the prevention of Osteoporosis J Clin Invest 1994; 93,799-808

Current Clinical Practice: Bone Densitometry in Growing Patients: Guidelines for Clinical Practice Edited by: A. J. Sawyer, L. K. Bachrach, and E. B. Fung © Humana Press Inc., Totowa, NJ

www.who.int/news-room/fact-sheets/detail/ageing-and-health#:~:text=The%20pace%20of%20population%20ageing,from%2012%25%20to%2022%25. Accessed on Feb 13th.

Sousa A.S., Guerra R.S., Fonseca I. et al. Financial impact of sarcopenia on hospitalization costs. Eur J Clin Nutr. 2016 Sep;70(9):1046-51. doi: 10.1038/ejcn.2016.73. Epub 2016 May 11.

Horizon User Guide MAN-08072-002 Rev 003

Hangartner TN. A study of the long-term precision of dual-energy x-ray absorptiometry bone densitometers and implications for the validity of the least-significant-change calculation. Osteoporosis Int. 2007 Apr;18(4); 513-23
Hologic BV, Da Vincilaan 5, 1930 Zaventem, Belgium.
Notified Body number wherever applicable
EC Representative Information wherever applicable