Faxitron® Path Specimen Radiography System
The large field of view and high resolution detector delivers greater efficiency and exceptional patient care in the pathology lab.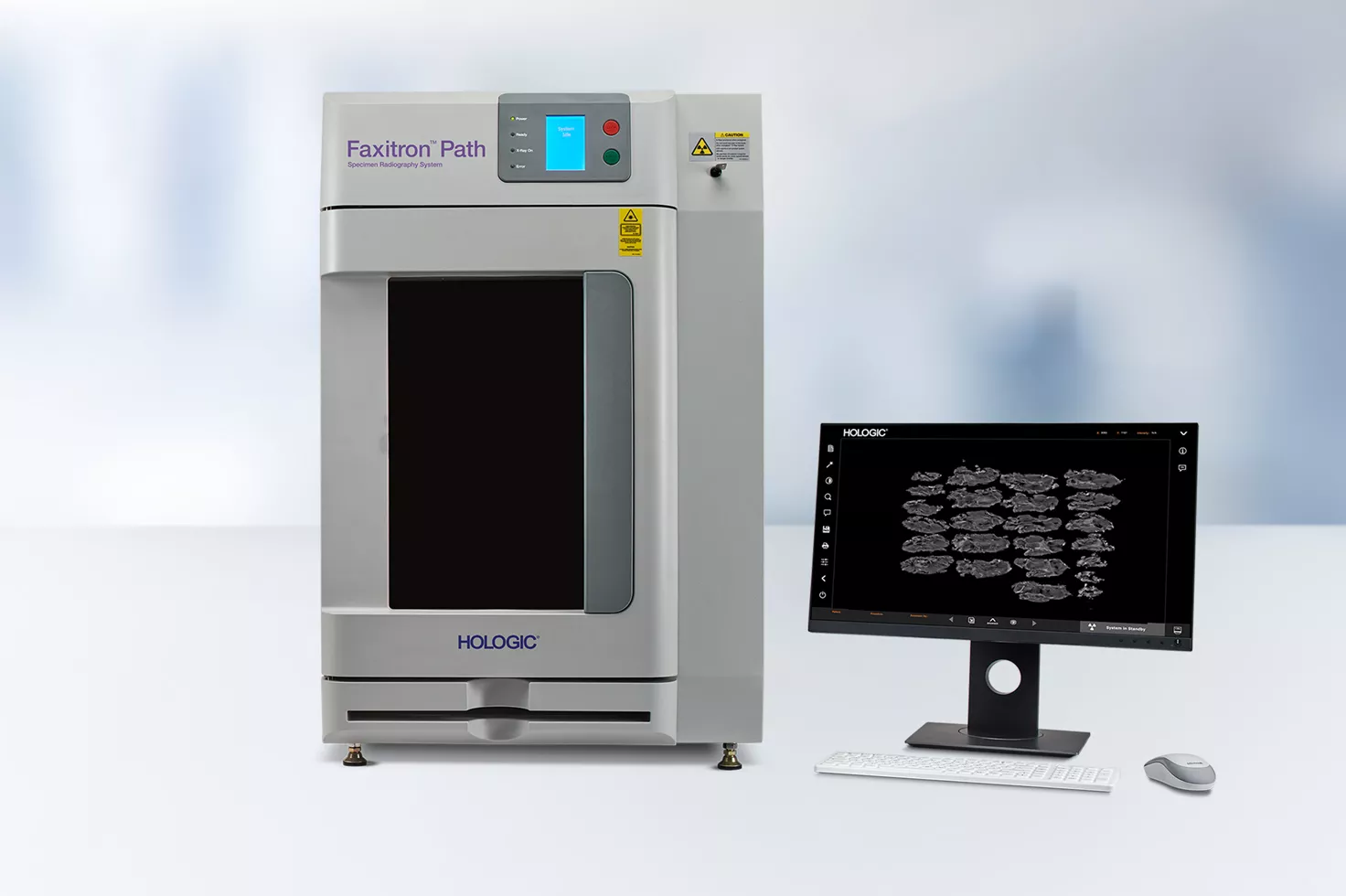 Work Efficiently with More Imaging Area
The Faxitron Path system has a magnification shelf with field-of-view guides and automatic position detection that provides up to 6X geometric magnification. It can locate the smallest calcifications in tissue samples to ensuring accurate diagnoses. This delivers greater efficiency for the lab and more timely results for the patient.
Optimal Imaging Quality
The Faxitron Path system allows pathologists to optimally image anything, from breast tissue slices and intact mastectomies, to bone and foetal remains. The large detector has a high resolution for its size and accommodates a broad range of samples.
Convenient Interface
The continuous surface keyboard allows for ease of use. The system sends images in a variety of file formats, optimising the viewing of tissue samples.
Improved Efficiency
The Faxitron Path system results in faster final report generation, saving you time by reducing searching and walking. A touch of a button sends multiple annotated images to PACS.
Easy to Use
No additional training or specialised x-ray requirements are needed to operate the Faxitron Path system. It plugs into any standard A/C outlet.
Wide Energy Range
The system can image both thin slices and large specimens. Proprietary algorithms enable optimal image exposure and clarity with automatic exposure control (AEC).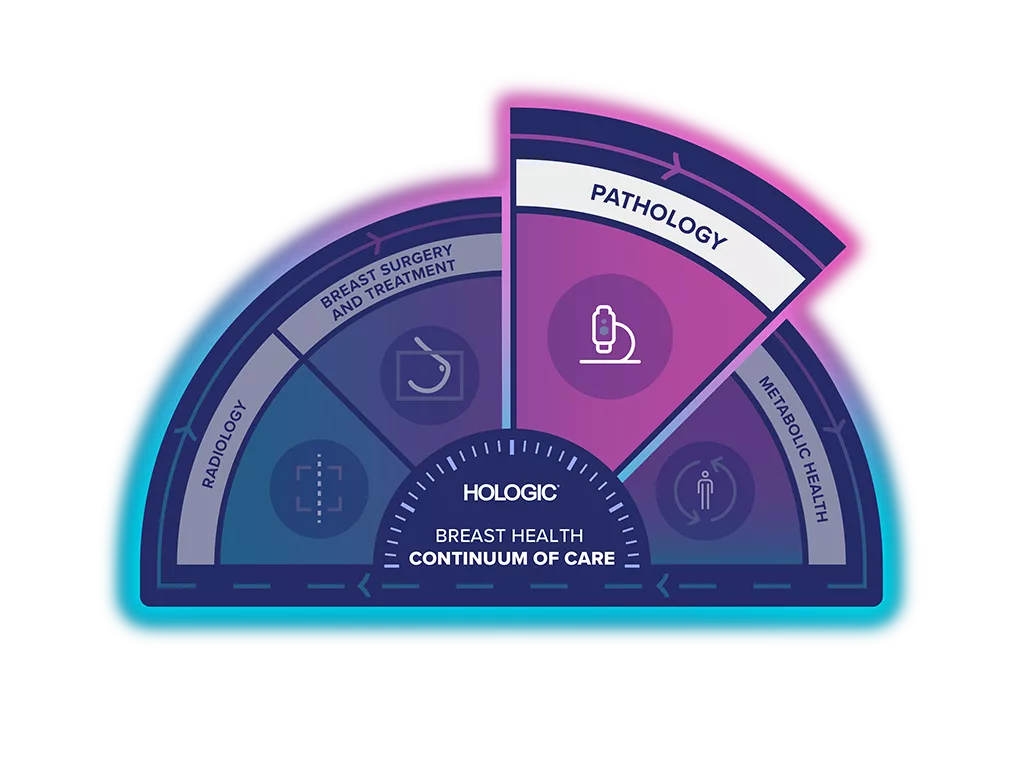 Unlock the Advantage of Time
The Breast Health Continuum of Care offers integrated solutions for clinical confidence, workflow efficiency and compassionate patient care. It gives more women, more time in better health. 
 
The Faxitron Path Specimen Radiography System is part of the Hologic Specimen Evaluation Solution.
6X Geometric Magnification
The large 23 x 29cm CMOS detector accommodates a broad range of specimens, without sacrificing the resolution (up to 40+lp/mm) required to identify small micro-calcifications. The wide energy range, from 20 - 100kV, coupled with advanced Automatic Exposure Control, allows the system to optimally image breast tissue slices to intact mastectomies, and bones to foetal remains, with a single mouse click.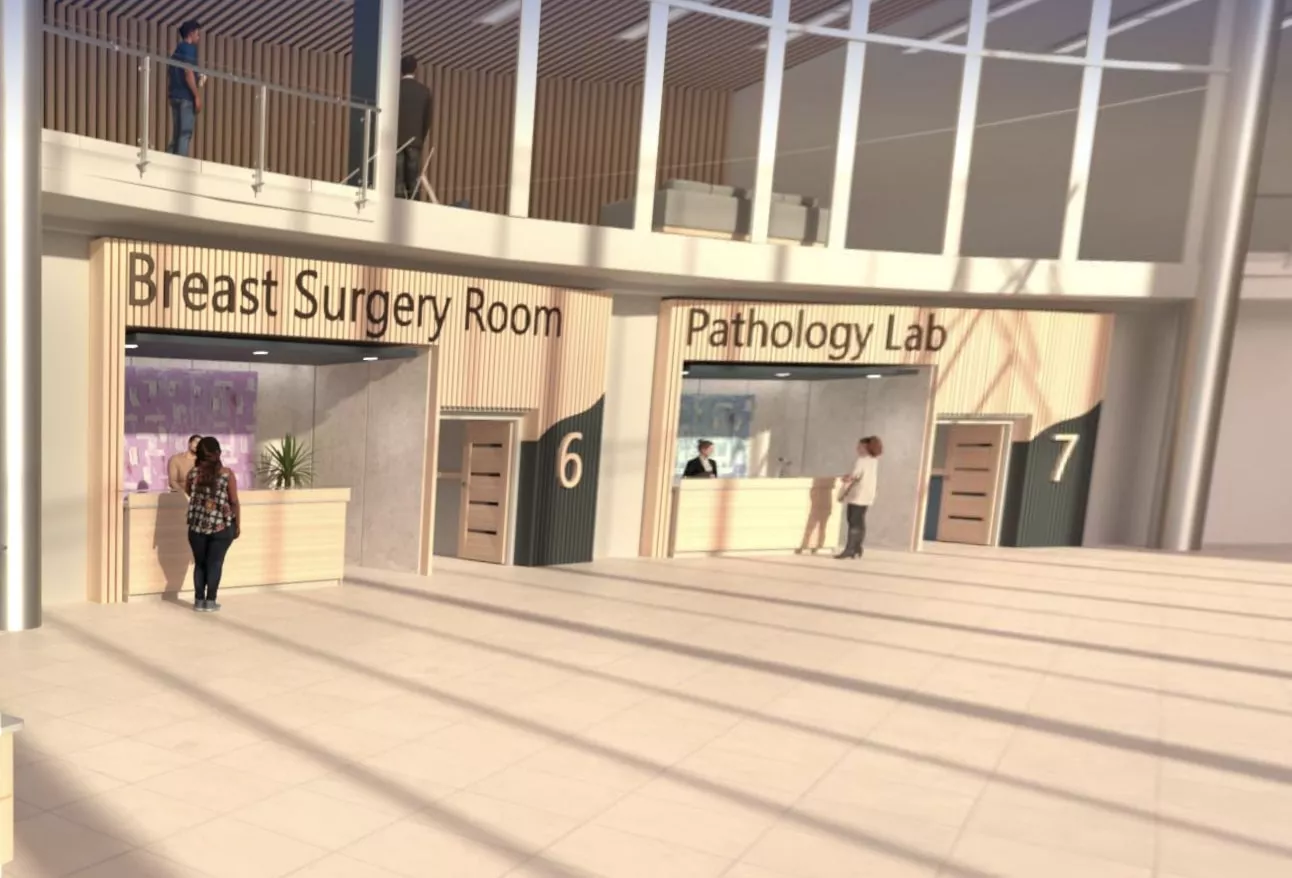 Visit Our Virtual Hospital
Browse our portfolio of Breast Health solutions in 3D. See how you can unlock the advantage of time across the entire Breast Continuum of Care.
Evidence. Insight. Collaboration.
Our education portal improves patient care through excellence in education, communication of clinical and scientific evidence, and partnerships with the healthcare community.
Hologic BV, DA Vincilaan 5, 1930 Zaventem, Belgium
Notified Body number wherever applicable
EC Representative Information wherever applicable