LOCalizer™ Wire-free Guidance System
Wire-free RFID system for precise localisation and optimised scheduling of breast surgery.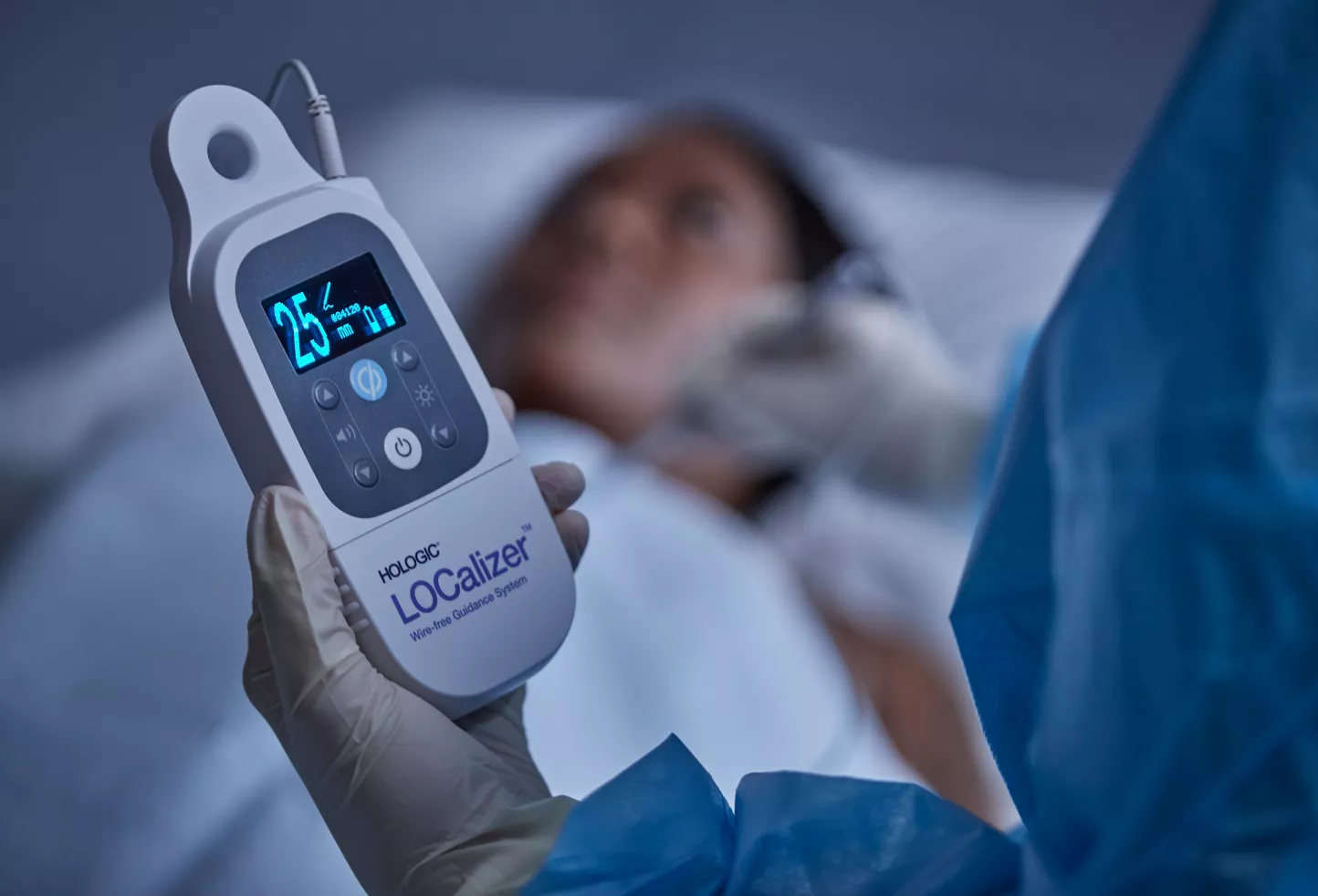 Precision Guidance for Breast Surgeries
The LOCalizer wire-free guidance system is designed to provide precision guidance for breast surgeons. Non-palpable breast lesions can be easily located using a miniature radiofrequency identification (RFID) tag. The tag can be placed in the breast any time >30 days prior to, or on the day of surgery.
Wire-free Breast Lesion Guidance
Plan the surgical pathway independent of radiology. No wires, radioactivity or complex protocols.
Real-time Distance Measurement
Optimise margin assessment with real time reading that displays the distance to the tag in millimetres. Accurate identification in case of multiple lesions with its unique ID.
Workflow Optimisation
Flexibility in scheduling for the radiologist, surgeon and the patient. The miniature RFID Tag can be implanted >30 days ahead of the procedure prior to the day of surgery, which helps to reduce scheduling conflicts between departments.
Mobile Handheld Portability
Calibration-free handheld reader with slim pencil-sized surgical probe. Fully disposable for sterile use.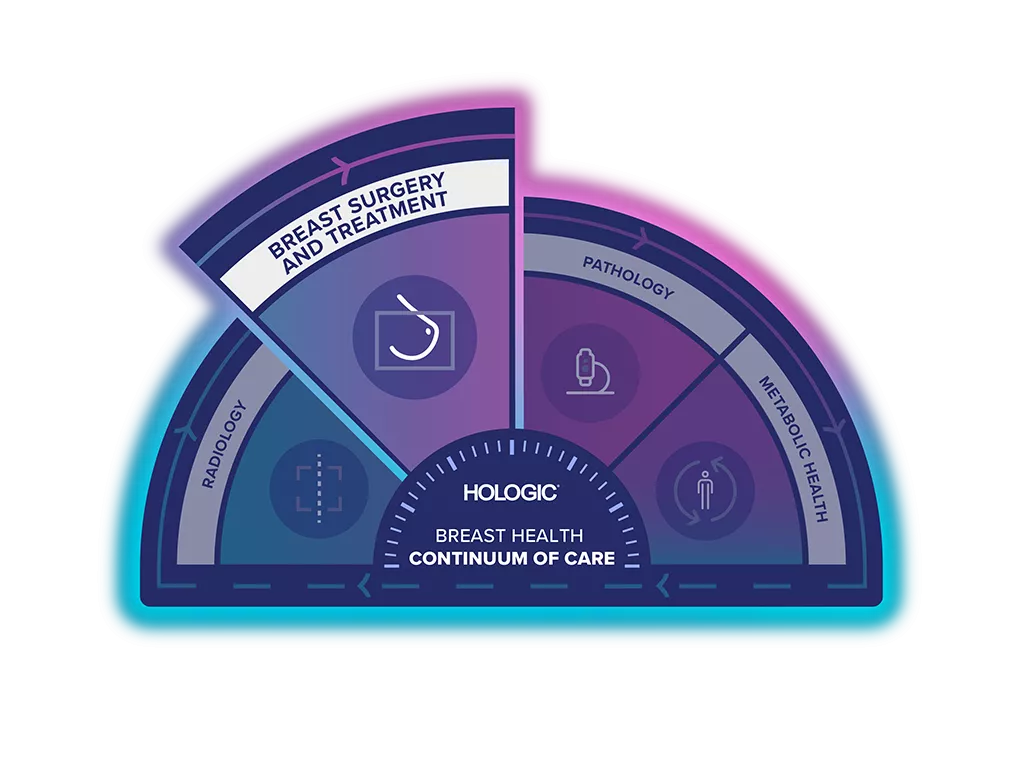 Unlock the Advantage of Time
The Breast Health Continuum of Care offers integrated solutions for clinical confidence, workflow efficiency and compassionate patient care. Giving more women, more time in better health.
The LOCalizer Wire-free Guidance System is part of the Hologic Localisation & Marking Solution.
A Wireless RFID Breast Lesion System
The LOCalizer system will enable precision and ease of use for breast surgery guidance. 
Tag applicators, preloaded with miniature radio frequency tag, come in 7cm and 10cm lengths. 
Single-use sterile surgical probes, instrument covers and tag applicators come in various kit combinations for radiology and surgery.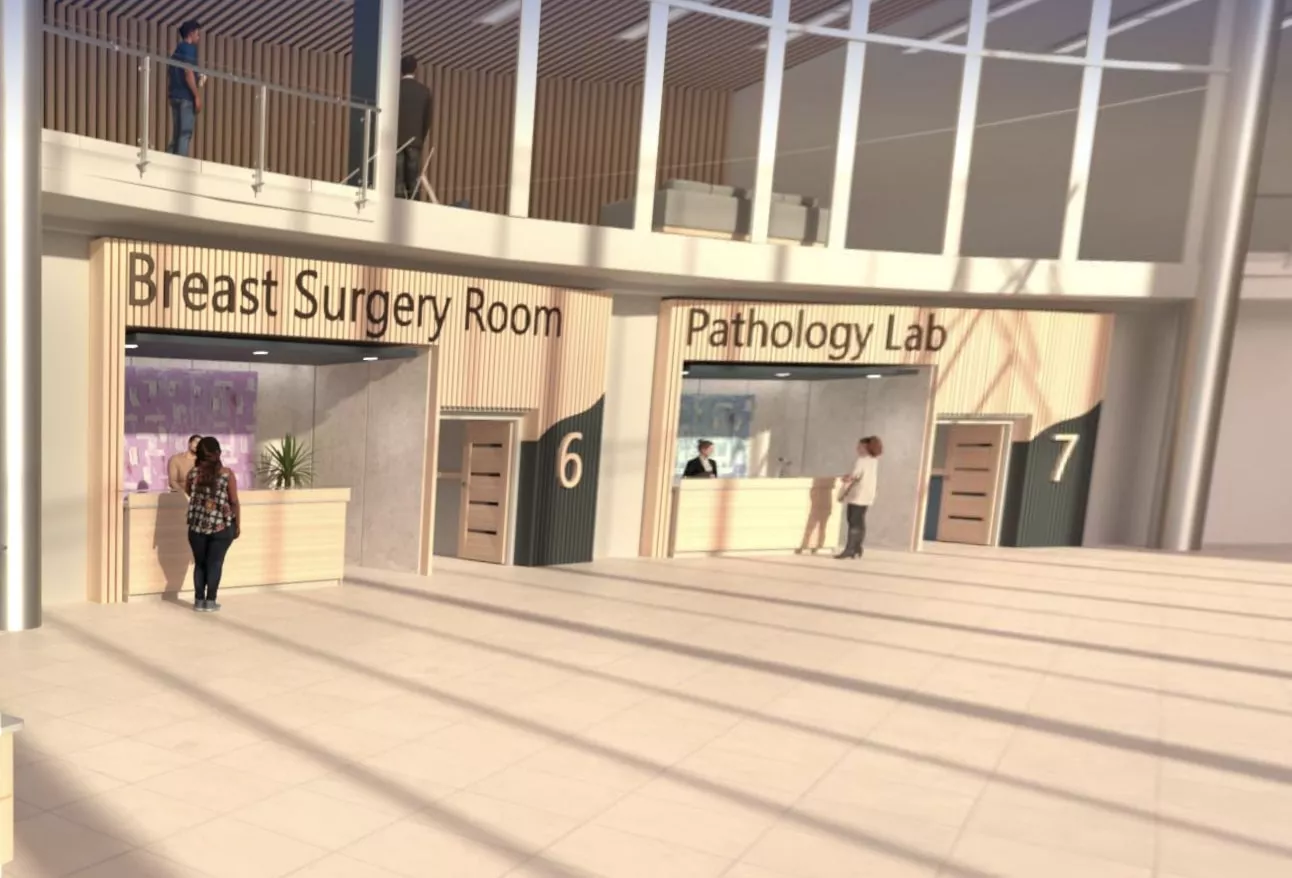 Visit Our Virtual Hospital
Browse our portfolio of Breast Health solutions in 3D. See how you can unlock the advantage of time across the entire Breast Continuum of Care.
Sue's Story
Breast cancer is personal. Personal for the patient, her family and her care team. Overcoming it takes an interdisciplinary team of health care providers. Follow Sue's cancer journey from screening and diagnosis to surgery and radiation treatment. This video speaks to the needs of radiologists, surgeons, radiation oncologists, and other care team members. The clinical team discusses the patient journey, explaining how the Hologic suite of products supports their shared goal of a positive patient experience through a continuum of care.
Evidence. Insight. Collaboration.
Our education portal improves patient care through excellence in education, communication of clinical and scientific evidence, and partnerships with the healthcare community.
Hologic BV, Da Vincilaan 5, 1930 Zaventem, Belgium.
Notified Body number wherever applicable