Faxitron® Trident® HD Specimen Radiography System
No transporting the specimen to another room for imaging, no waiting for margin confirmation, and no costly scheduling delays.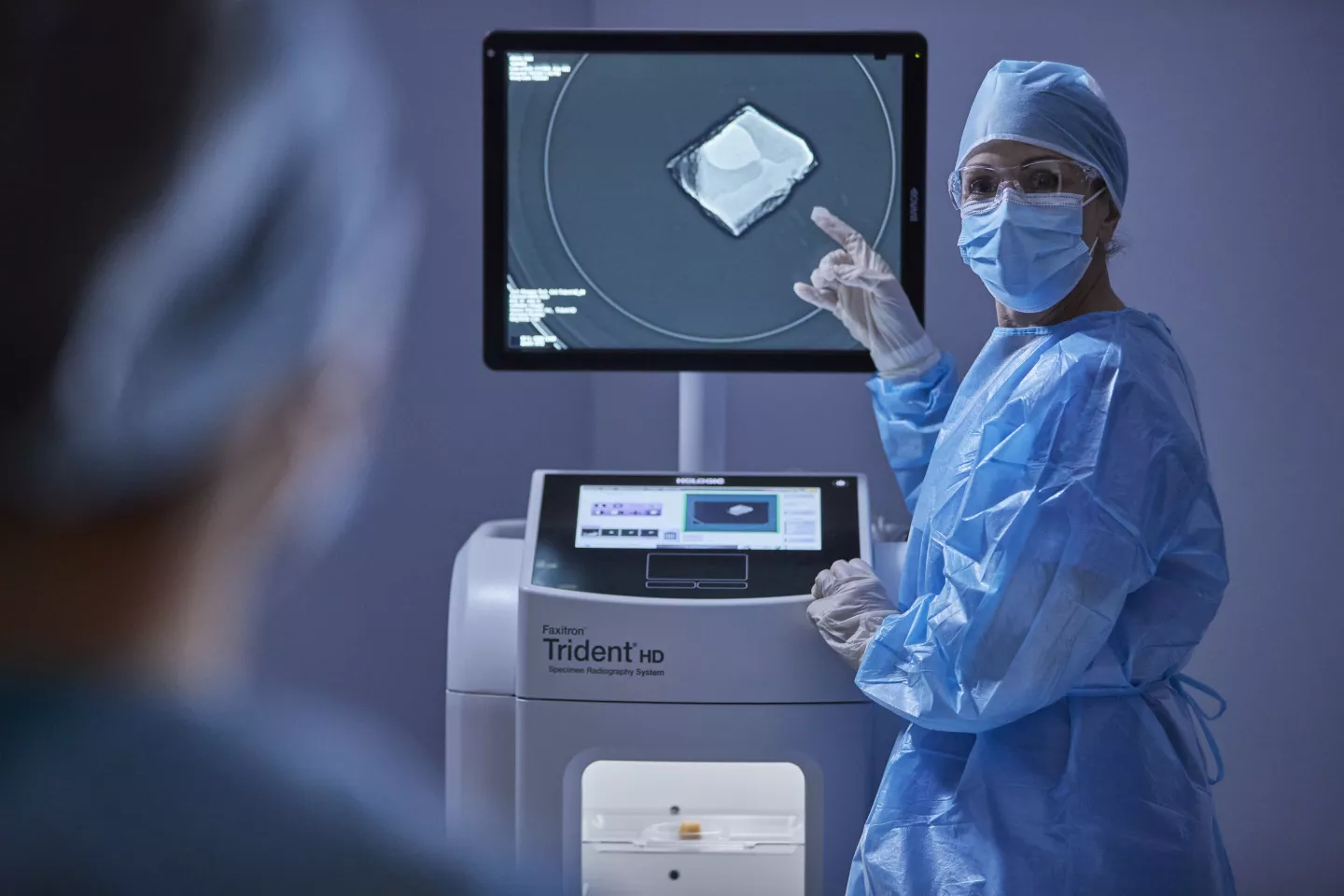 See Clearly, Act Confidently
Have the markers been captured? Are the margins clear? And are targeted calcifications visible? Now you can have highly detailed imaging for rapid verification in the OR or procedure room. The Faxitron Trident HD system's sleek, modern and ergonomic design has a small footprint, making it easy to manoeuvre. And its imaging area is large enough to accommodate a large range of sample sizes.
Turn Images Into Answers on the Spot
When it comes to performing breast conserving surgeries or stereotactic breast biopsies, nothing is more important than being sure.
Image Quality
Same detector technology as the Dimensions® platform and Affirm® Prone System: amorphous selenium direct capture imaging to render crisp, clear, high resolution images.
Compare the specimen image with the original mammogram or biopsy image on one screen.
Automated exposure control (AEC).
Improved Workflow
Instant verification right in the procedure or operating room.
Results in faster completion time without the need to wait for margin confirmation.
 Easy integration to facility and WiFi.
 Ability to send images to SecurView™ DX Workstation or PACS with a single touch.
Easy to Use
Intuitive control panel and software interface.
Robust tool set includes annotate, measure and zoom.
Easy to clean, modern, enclosed design.
Small footprint maximises operating room space.
Unlock the Advantage of Time
The Breast Health Continuum of Care offers integrated solutions for clinical confidence, workflow efficiency and compassionate patient care. It gives more women, more time in better health. 
 
The Faxitron Trident HD Specimen Radiography System is part of the Hologic Specimen Radiography Solution.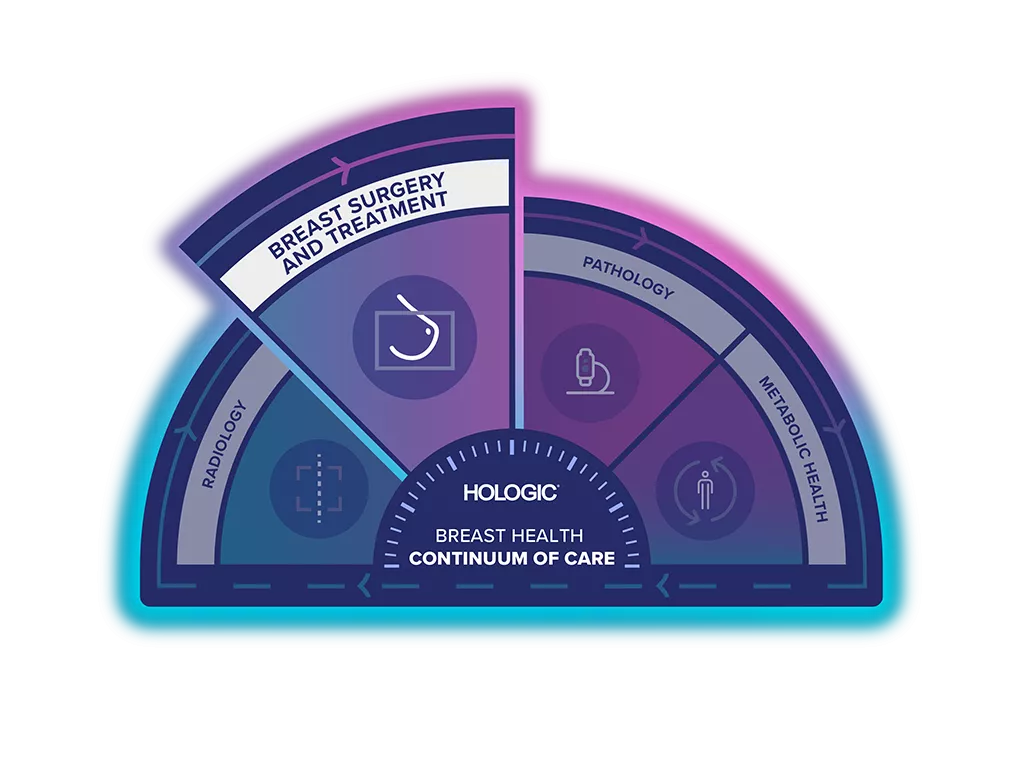 Up to 2X Geometric Magnification
Magnification: Specimen tray positions at 1.5x and 2.0x, auto-sensed
Active Imaging Area Size: Full-field Detector: 16 x 18 cm nominal
Pixel Size: 70 μm
Limiting Spatial Resolution: 7.1 lp/mm in 1.0x contact mode
Focal spot size: ≤ 55 μm
External dimensions: 61cm wide x 66cm deep x 168cm height
Detector Technology: TFT-based direct capture technology
Visit Our Virtual Hospital
Browse our portfolio of Breast Health solutions in 3D. See how you can unlock the advantage of time across the entire Breast Continuum of Care.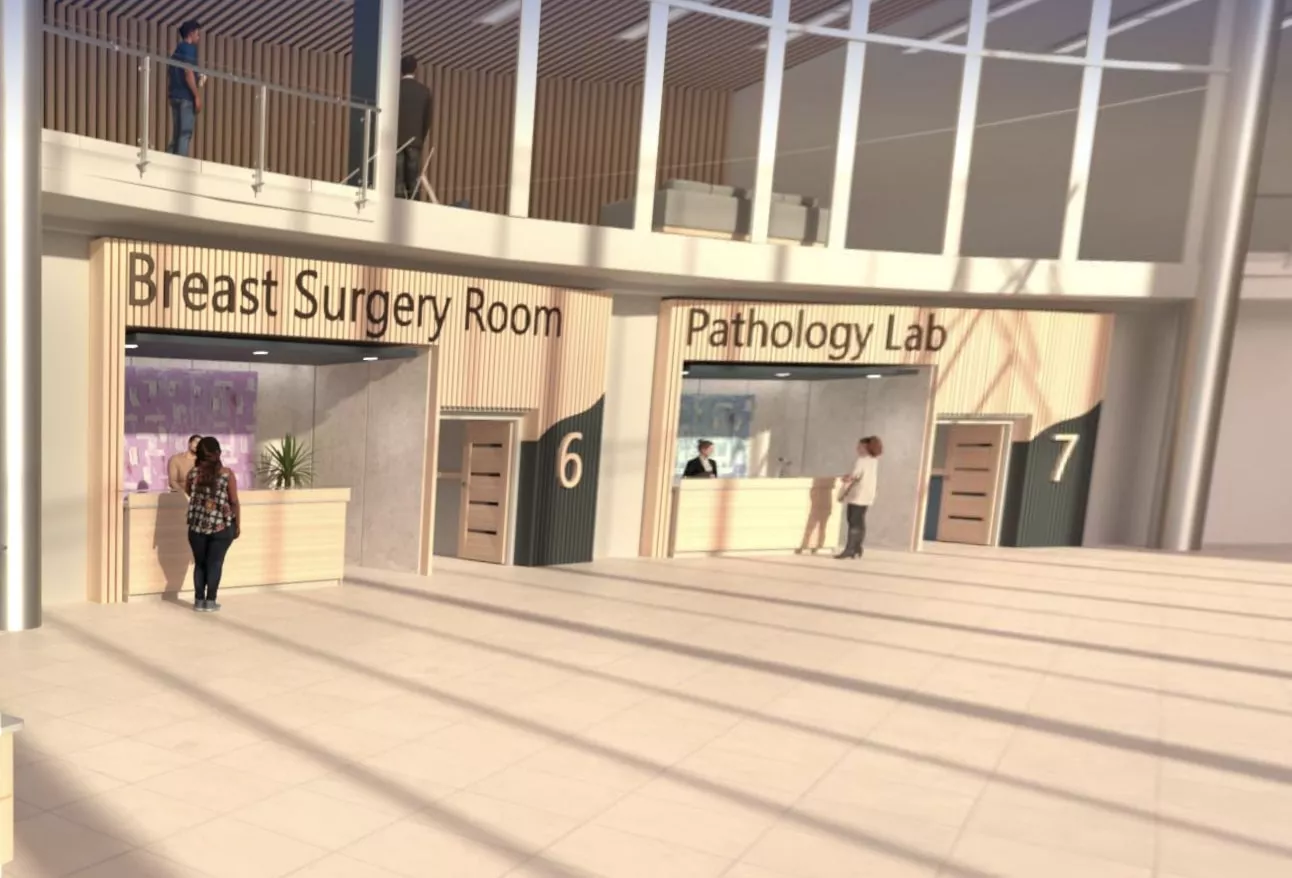 Evidence. Insight. Collaboration.
Our education portal improves patient care through excellence in education, communication of clinical and scientific evidence, and partnerships with the healthcare community.
Hologic BV, DA Vincilaan 5, 1930 Zaventem, Belgium
Notified Body number wherever applicable
EC Representative Information wherever applicable