ThinPrep® Integrated Imager
Combines proven ThinPrep imaging technology and intelligent slide review into a single device.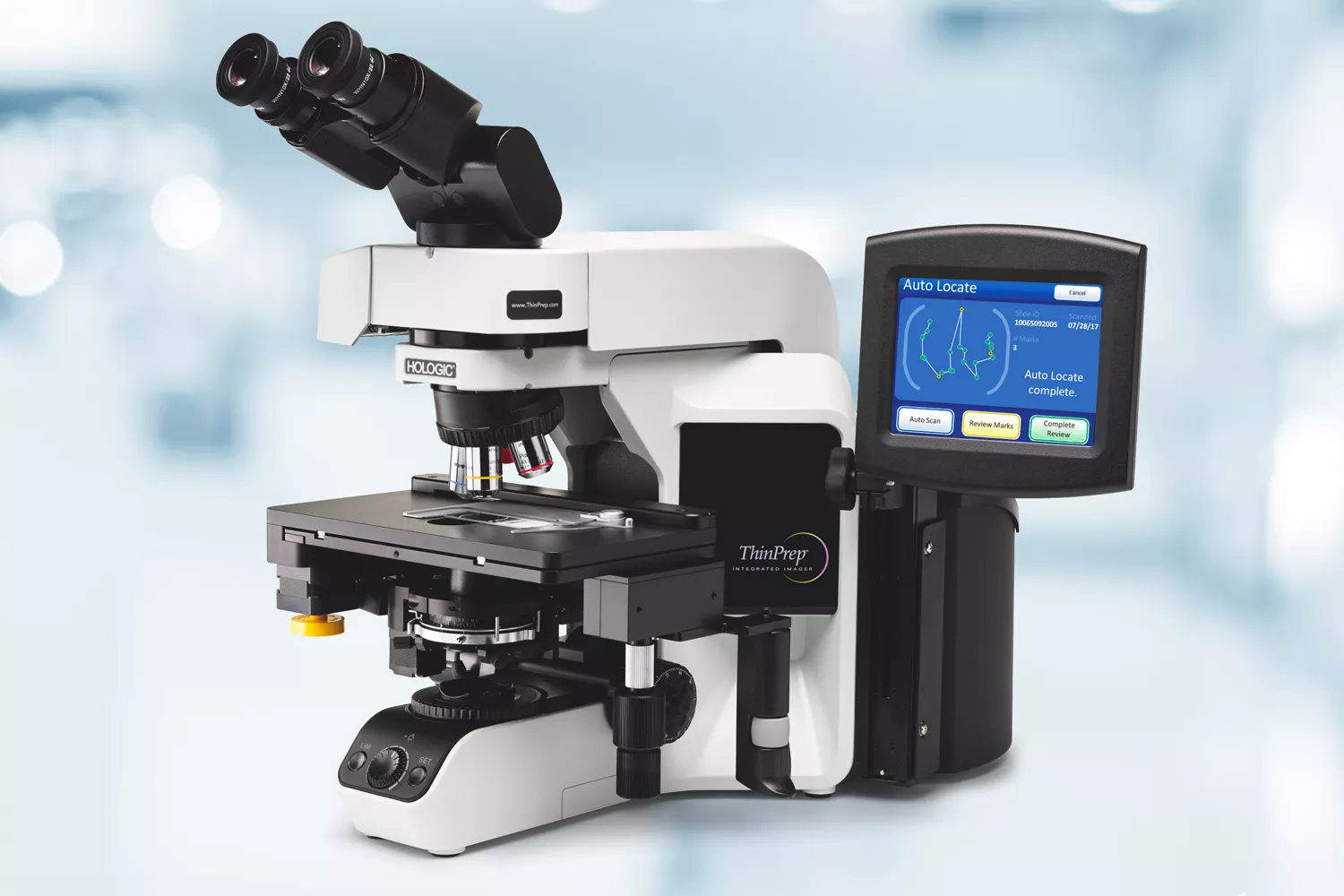 Standardise your Cytology Review
The ThinPrep Integrated Imager combines state-of-the-art imaging technology with the convenience of dual slide review in a single, automated, stand-alone microscope that fits neatly on a desktop. The dual review process combines human expertise with the power of computer imaging to deliver a superior solution for your lab.1
Smart Imaging
Every cell and cell cluster on the slide is scanned.
Coordinates of the top 22 largest and darkest objects are identified and stored.
The review scope can be used as a conventional microscope saving valuable bench space.
Efficient Review
Behaves as an automated microscope, presenting the 22 fields of view (FOVs).
Dual review process combines human expertise with the power of computer imaging. 
If abnormal cells are identified, the entire slide must be reviewed.
If the 22 FOVs are normal, slide can be signed out as negative.
By concentrating on abnormal cases, the cytotechnologist (CT) can screen more efficiently.
Added Convenience
User friendly touch screen and ergonomic stage and review controls.
 Automated fiducial mark alignment saves time and increases accuracy.
 Automated post scan functional checks to ensure integrity of data.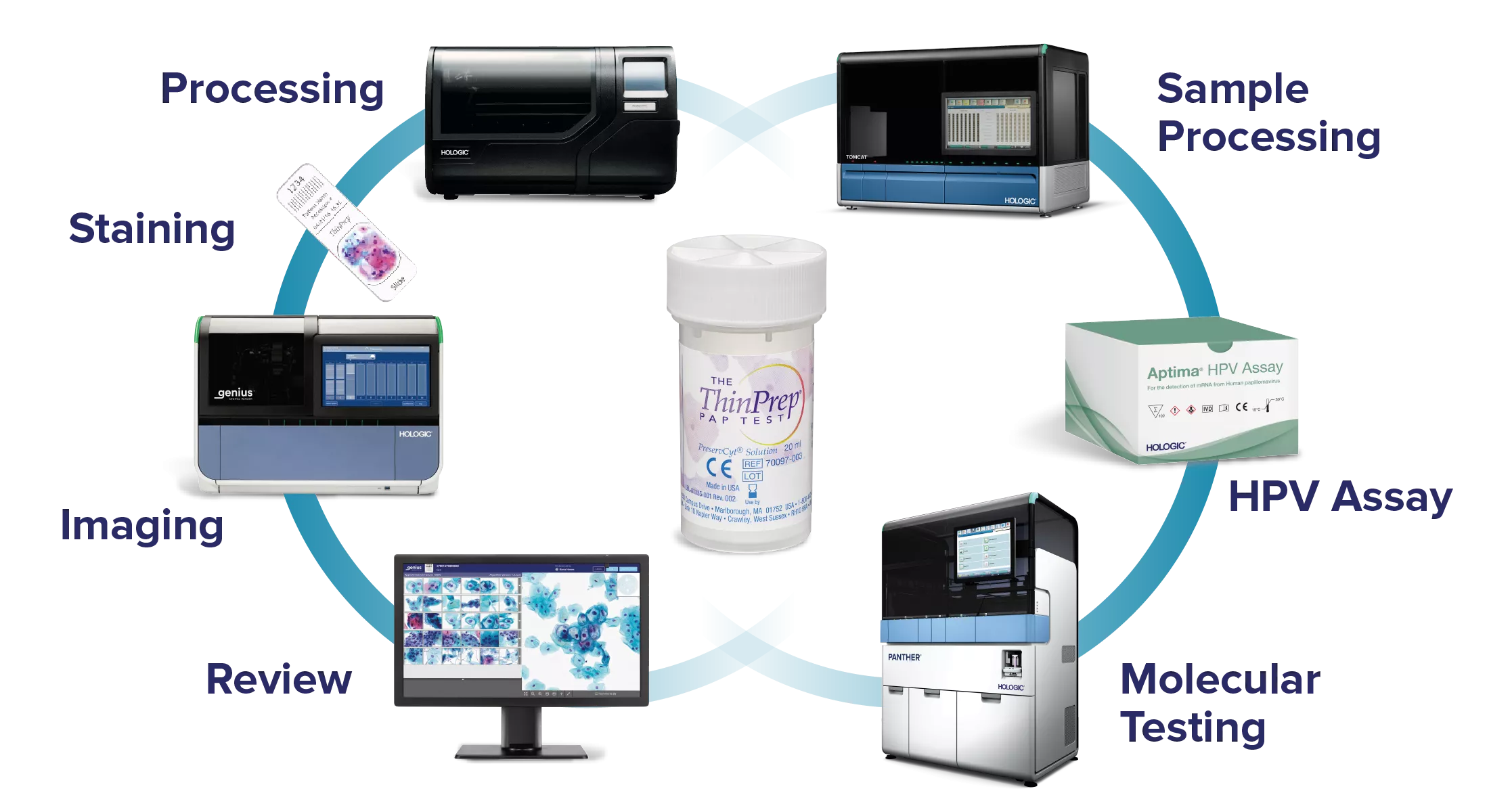 Working With You to Advance Cervical Health
We pride ourselves on being champions of women's health and global leaders in screening, dedicated to advancing the accuracy and early detection of cervical cancer. From HPV to cytology, and now also AI-based digital diagnostics, we offer a comprehensive and unique screening portfolio, from sample collection to diagnosis.
How it Works
Individual slides can be imaged and ready for cytotechnologist review in approximately 90 seconds. During that time, the device scans each cell and cell cluster using optical density analysis and proprietary interpretation algorithms across the entire slide. It then identifies 22 fields of interest for the cytotechnologist to determine if further review is needed. Slide reviews are tracked on an intuitive touchscreen.1
 
 56 cm wide, 46 cm tall, 68 cm deep, 31kg
Evidence. Insight. Collaboration.
Our education portal improves patient care through excellence in education, communication of clinical and scientific evidence, and partnerships with the healthcare community.
Hologic BV, Da Vincilaan 5, 1930 Zaventem, Belgium.
Notified Body number wherever applicable