Automate Sample Pre-Processing
 The Tomcat Instrument is a fully automated general purpose device that eliminates the inefficient and error-prone process of manual aliquoting. It eases the workload on your laboratory, allowing re-deployment of staff to more value-added tasks.1
Improved Workflow, Freeing Up Staff
The Tomcat instrument helps streamline workflow and enhances productivity by eliminating manual sample transfer.
Flexible Automation of Pre-processing¹
Automated handling of multiple sample types, such as liquid based cytology samples for molecular testing.
Flexible workflow with the option to continuously load/unload samples, consumables, and waste.
Increase Quality Assurance and Control¹
Greater confidence with positive sample ID and chain of custody. Reduced risk of cross-contamination.
Automated barcode validation of samples.
Get More from Your Team
Increases efficiency by eliminating hours of manual pipetting and potential errors.
Easy to use instrument with an intuitive touch-screen user interface and simple workflow.
Scale Without Sacrificing Floorspace
Process samples in as little as 90 seconds.1
The small footprint requires minimal bench space.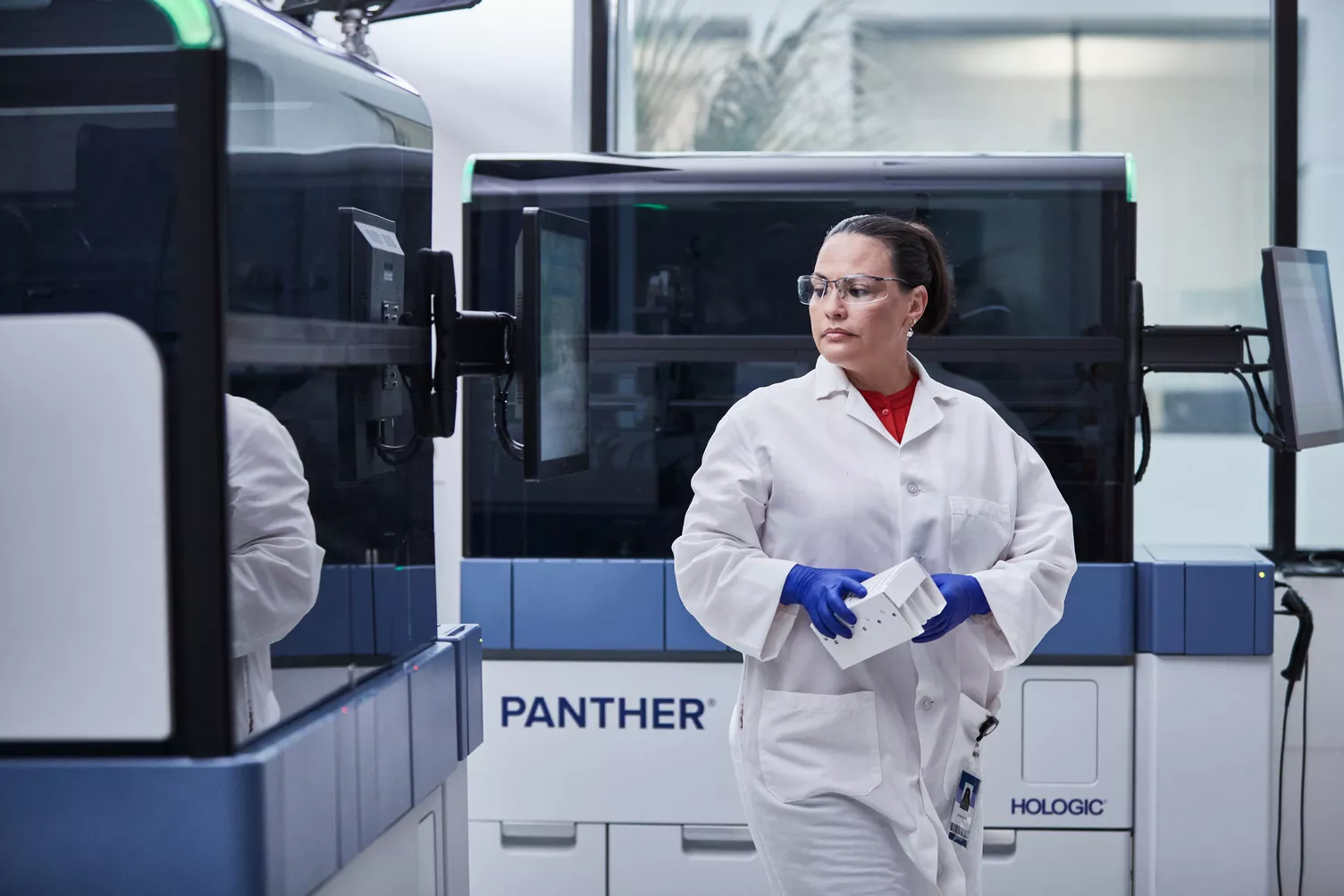 Simplify & Scale the Future of Diagnostics
Tomcat is part of the Hologic Molecular Scalable Solution, a portfolio combining a broad, high performing assay menu with high throughput automation. Designed to flexibly scale to meet your needs, from a single patient rapid result to population level screening.
Key Functionality¹
Barcode validation
Vortexing
De-capping
Aliquoting
Re-capping
Reagent addition (when desired)
Incubation (when desired)
Racking of completed samples for molecular testing
Evidence. Insight. Collaboration.
Our education portal improves patient care through excellence in education, communication of clinical and scientific evidence, and partnerships with the healthcare community.
Hologic BV, Da Vincilaan 5, 1930 Zaventem, Belgium.
EC Representative Information wherever applicable