Smart Simplicity in On-demand Testing
A simple and fast way to pinpoint patients most at risk with targeted and syndromic on-demand testing. The small, quiet, stackable, fully-automated system combines easy-to-use functionality with PCR performance, to bring clinical confidence closer to patients.
User-friendly Precision Engineering
High multiplex technology precision engineered for simplicity, accuracy and affordability across a broad and growing menu of high- and low-plex assays.
Life-Saving Speed1
Comprehensive screening of single or multiple pathogens
Ability to test up to 16 samples simultaneously optimises workflow
Fully-automated with minimal hands-on time of <5 min
Expert Precision1
Combined PCR and microarray technologies allows high-multiplexing and syndromic approach
High and low multiplexing capacities within the same instrument
Dedicated support teams with expert knowledge and experience
User-Friendly Science1
Targeted testing enabled through the automated 'sample-in, result-out' system
Ready-to-use with no technical preparation
User-friendly software with automated analysis, clear display of results and different levels of access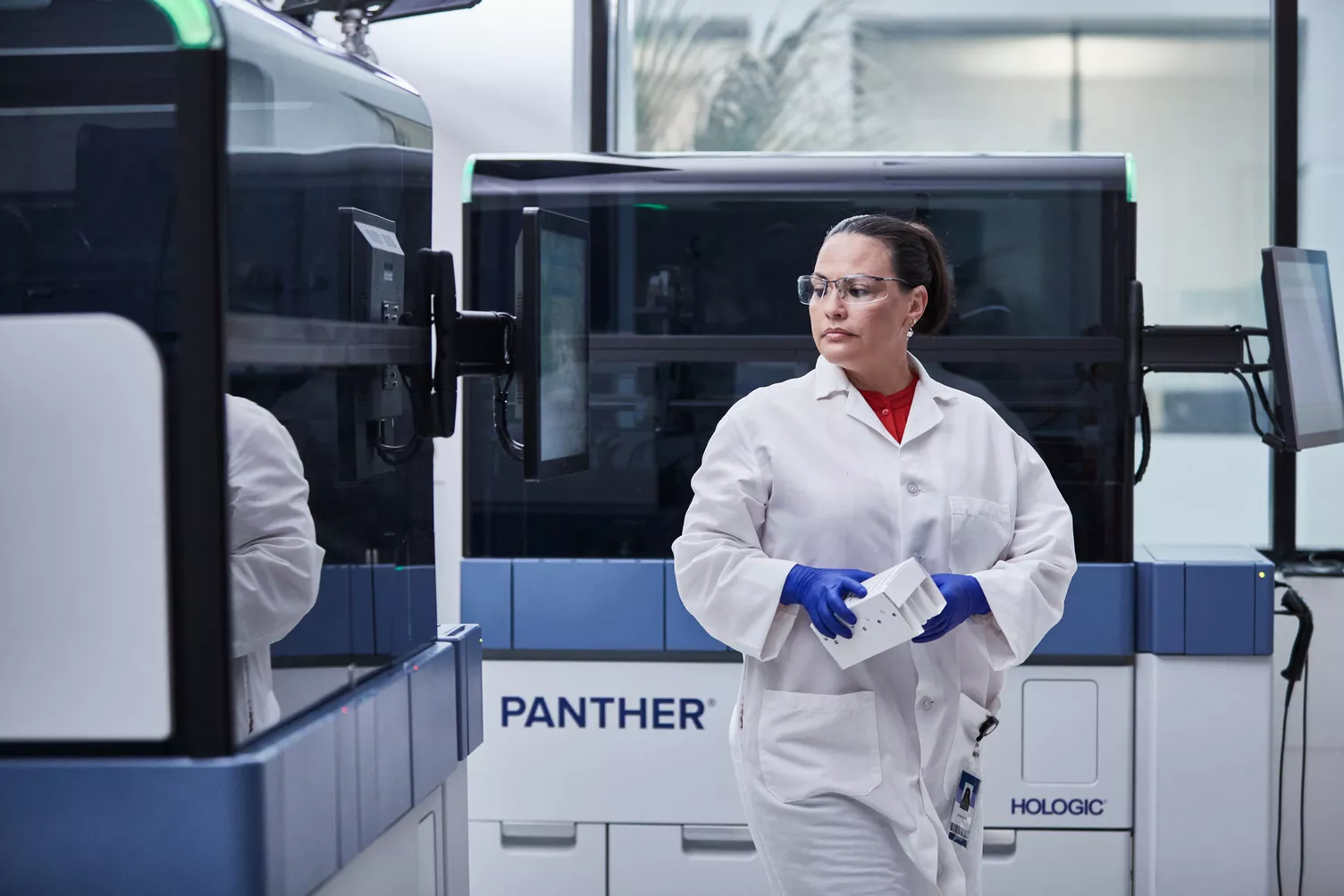 Simplify & Scale the Future of Diagnostics
The Novodiag System is part of the Hologic Molecular Scalable Solution, a portfolio combining a broad, high performing assay menu with high throughput automation. Designed to flexibly scale to meet your needs, from a single patient rapid result to population level screening.
A Growing Menu of High & Low-plex Assays
Novodiag® Bacterial GE+: wide detection of gastrointestinal bacteria in one single assay (14 targets)
Novodiag® Stool Parasites: widest detection of gastrointestinal parasites. Detects >95% of gastrointestinal parasites in one single assay (25 targets)
Novodiag® CarbaR+: widest detection of resistance genes to carbapenem & colistin in one single assay (10 targets) 
Novodiag® C. difficile: Detection of pathogenic Clostridium difficile
Novodiag® COVID-19: Detection of SARS-CoV-2
Novodiag® RESP-4: Detection of SARS-CoV-2, Flu A, Flu B and RSV.
A Compact, Stackable System
A Practical Workflow
Step 1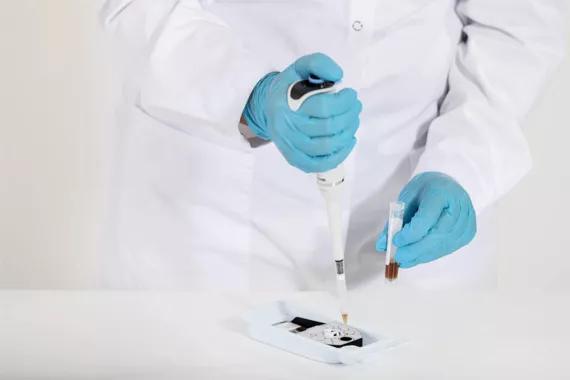 Add sample to cartridge and close with the cap
Step 2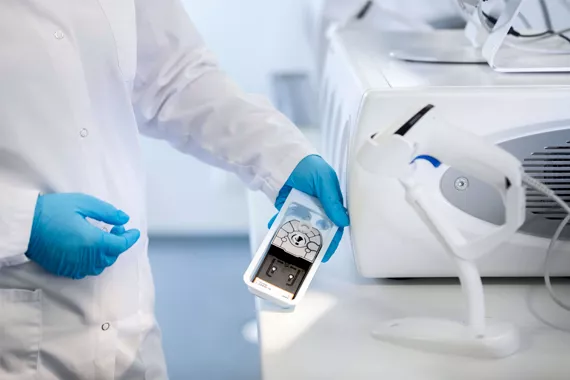 Scan cartridge and sample ID
Step 3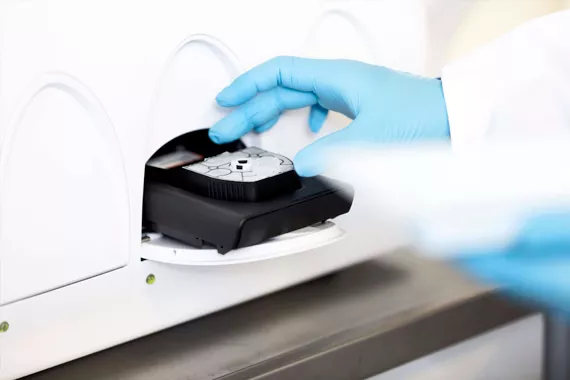 Insert cartridge and start test
Step 4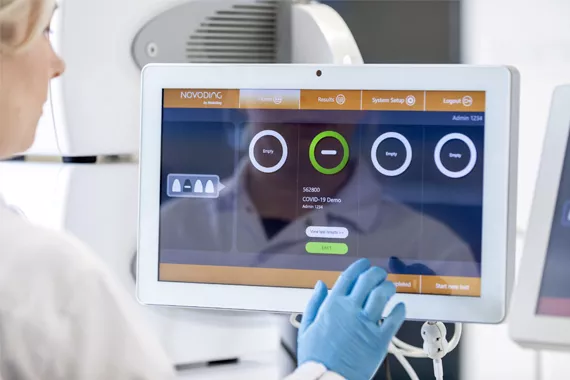 Fully-automated results and clear reporting, LIS connectivity
Evidence. Insight. Collaboration.
Our education portal improves patient care through excellence in education, communication of clinical and scientific evidence, and partnerships with the healthcare community.
Novodiag® System Instructions for Use V7-0 – May 2022, Espoo, FINLAND; Mobidiag Ltd. 2022
Hologic BV, DA Vincilaan 5, 1930 Zaventem, Belgium
EC Representative Information wherever applicable